Viburnum's attractions are based around our Community of families which make our churches, public services, and organizations.
Viburnum is a lovely little neigborhood of homes.
Area Sights are located all throught the Viburnum area. Hosted by the Mark Twain National Forest are Dillard Mill, Council Bluff Lake, Red Bluff Campground, Johnson Shutins, Elephant Rocks, Fort Davidson Civil War Re-enactment, Taum Sauk Mountain, and many hiking, biking, and horse riding trails.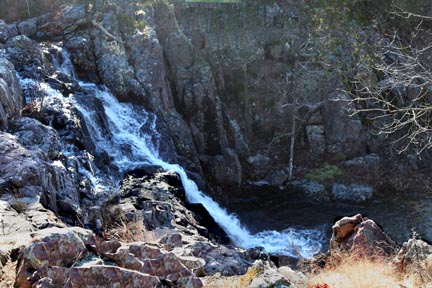 Photo of Mina Sauk Falls in Taum Sauk Mountain State Park- Photo by Robin Coventry